Politics – a touchy subject for some and a thrilling conversation for others.
Just like some people are loyally devoted to their favourite footy or cricket team, there are many who feel the same way about their chosen political party.
In this day and age where we can place bets online on anything from blackjack to the Oscar Award winner for Best Actress, it only makes sense that we can now bet on something as important as election betting online.
At Ausbet.com.au we bring you all the latest news, information and guidelines you need to know about betting online political election betting outcomes in Australia and around the world.
Whether you are passionate about politics or simply just passionate about gambling, you can now take that enthusiasm to the internet and try your luck at turning political outcomes into cash rewards.
It sure adds a fun way to spice up a political campaign! Soon you'll be treating the next election with the same amount of gusto as the AFL Grand Finals.
In today's world, many of us have become armchair politicians, and online election betting is a great way to put your political knowledge to profitable use. You can make predictions on local, national or foreign elections and other important results with the same ease as betting on sports. Our guidelines should help you start your Australian election betting journey on the right foot.
Many of the most reputable online betting sites in Australia now allow you to place election bets, and this number is growing all the time. Sports have set seasons, but politics is ongoing and punters need to stay abreast of all new developments so they can make the best choices when it comes time to wager. Consider what expert commentators say, what opinion polls reveal and how the public reacts to any unfolding events.
For the more major elections in the world, such as President of the United States or Prime Minister of Australia, you will often find that long shot bets are offered a year or more in advance. Some election betting sites offer candidate odds as soon as they are announced, while others wait until the pool has thinned out a little. It is vital that you stay on top of these odds and any news relating to political candidates. This is a highly enjoyable way to stay abreast of current affairs and even profit from them.
Best Political Betting For Australians
2019 Australian Federal election betting
It's a grim time for Australian politics, which makes for an exciting time for political punters.
The uncertainty surrounding the current Morrison government means there could be some real value in election betting.
If you're new to political betting, there's probably never been a better time to join the fun.
To understand the political landscape in Australia, you first must gain an understanding of the different political parties as these are the key groups that dominate federal and state parliament, setting the frame for all political debate.
Most betting falls within the Labour and Liberal parties, so gaining a better understanding of these two groups and their key players will boost your chances of successful gambling.
The Liberal party is the current elected government, run by Scott Morrison, who has Prime Minister since August of 2018. In the past 61 years, the Liberals has governed in coalition with the National Party for a total of 44 years.
The last few years has seen incredible upheaval within the Liberal party, with two painful leadership spills that saw former Prime Ministers Tony Abbott and Malcolm Turnbull ousted from the top job by their own party.
The most recent drama concluded in August of 2018 when Malcolm Turnbull, having won the 2016 federal election, faced a leadership vote from dissenters within his own party, led by Peter Dutton, Scott Morrison and Tony Abbott — the man he successfully removed himself two years prior.
Public sentiment for the Liberal Party is at an all-time low following years of leadership saga and the Australian conservatives face an uphill battle at the coming 2019 election.
The opposition is the Australian Labour Party (ALP), which has seen such Prime Ministers in recent years as Julia Gillard, Kevin Rudd, Paul Keating and Bob Hawke, with Bill Shorten as the current leader.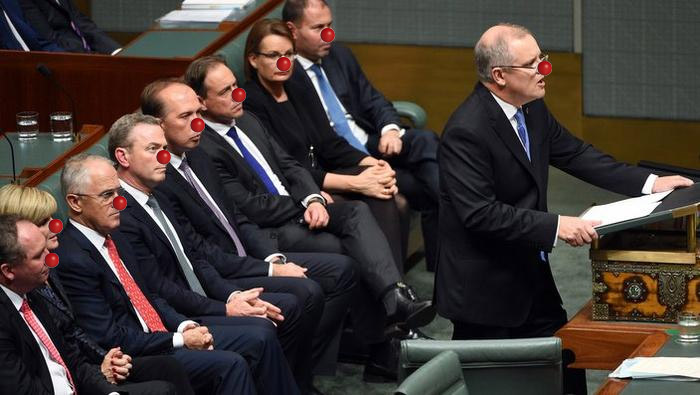 The ALP is the oldest Australian political party and has governed federally for one third of the time since federation.
After indifferent polling and popularity early on in his leadership, Shorten is currently enjoying a boost in public sentiment and is the odds-on favourite to win a majority at the election and become Prime Minister for the first time.
Australia is an incredibly lucky country to have the freedom to openly debate about politics and democracy. With the political landscape in recent years sounding more like a soap opera than civilised, reliable governance, it's understandable that punters are turning to the Internet to place bets on what may happen next. The outcomes are anyone's guess!
Odds for the 2019 Australian Federal election
Sworn in Government – odds via Sportsbet as of February 18:
Labor – $1.20
Coalition – $3.50
Greens – $201
Pauline Hanson's One Nation – $251
Katter's Australian Party – $301
How to bet on Australian politics
Betting on the outcome of Australian political elections has become something of a trend in recent years, ever since Kevin '07 ignited political interest with a younger generation of voters. Punters can now bet on a range of potential outcomes within the Australian Federal Government as well as local politics at several leading sports betting websites.
It gets much more exciting than just placing a wager on who will be our next Prime Minister; bets can now be placed on everything from which year will see the next female PM voted in, to when will the GST change, to who will be crowned Treasurer at the next Federal election. Election betting extends to all state government outcomes, including bets on the budget, same sex marriage and the Australian Republic Referendum. If you ever thought politics was boring it's time to change your tune!
Political bets come with the option of either betting on a selected member of parliament, betting on a number, or simply just a 'yes' or 'no' outcome. Each bet comes with different odds just as it would if you were placing a wager on a horserace. Odds are constantly updated based on the current happenings within government, taking into account up to date polling and recent affairs. All it takes to bet on Australian politics is to sign up for a real money account with one of our recommended online betting sites and click on your projected outcome to place your wager.
Can Aussies bet on international politics?
Absolutely! Australians aren't just limited to betting on the political action within our borders, we can place bets on election outcomes within governments all over the world. Our recommended Aussie run election betting sites also allow punters to place bets on the bigger international political events, like the USA presidential campaign, UK general government, the Irish presidency, etc. You're unlikely to find a reputable place to bet on non-Western politics, but placing wagers on American and UK elections is a breeze. Bets on international politics can still be made using AUD and getting involved is a good way to stay on top of the current political events from across the globe.
In online election betting, there is more that can be done than just picking the winning candidate of an election. You can also often place election bets on how many seats you think any party in the running will win. In such cases, the election betting sites may even create a spread just as they would in a sport match. Election bets can also be made on where all candidates or parties will ultimately place in the election, which becomes very challenging and stimulating as you review the smaller contenders. Your political prowess will be tested to its limits.
Whenever you place any election bets, it is important to do research and listen to your instincts. This is also true for Australian election betting, but it is very important to do so with a cool head and minimal emotional investment. Most punters will place election bets on the candidate that they plan to vote for and that they hope will win, rather than the one that their research suggests is most likely to win. The more you are able to objectively separate your wagering decisions from your political ones, the more successful you are likely to be in online election betting sites.
Mobile Election Bets
Some elections have such weak opposition parties that the winner is immediately obvious and there is actually no betting on them at all. Close elections are some of the most exciting because many people will have chosen the candidate that you did not back, so the results are thrilling to watch and the payouts are very handsome.
Online election betting is a great way to stay in touch with popular political thought and current events. The possibility of big rewards will motivate you to do this conscientiously, and the benefits of informed political decisions and astute punting go hand in hand.