Best Totes Betting Online in Australia
All forms of online sports betting in Australia are becoming more and more popular all the time, but the biggest favourites are still horse racing wagers. There are many exciting ways to place tote bets on the performance of these fine animals, and one of the most important skills you can master is to pick the best online totes betting for each race.
Also known as Pool Bets or Pari-Mutuel Bets, Totes are made up of all of the wagers that have been placed on each race. The winnings are divided among successful punters based on the final odds. These change up until totes betting is closed and the race begins, because the odds are determined by the pool. When many people place the same bet, the payout is less than when a long shot wins. Long shots often make the best online Tote bets, and one of the reason totes betting are so thrilling is that you don't know your exact odds until the very last minute.
The different kinds of Totes are best for different races and for different totes betting amounts. As you spend more time on the great online Australian betting sites reviewed here, you will make better decisions and stand better chances of winning. To start you on your way, we have provide a basic guide to the best online Tote bets here.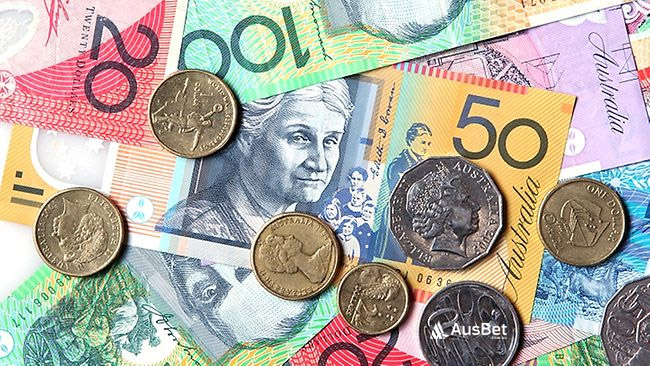 Australia's Top Tote Betting Sites
Before you even think about laying a bet on a race, you need to first find someone to do it with. Well your search begins and ends here, because we at Ausbet.com.au have done the work for you.
Here is a comprehensive list of the best online bookmakers at the forefront of the punting game. A little tip, it is worth exploring signing up with more than one of these bad boys, to ensure you get the most competitive odds, best promotions and take advantage of the bet bonuses when available.
Australian Online Bookmakers
What are the different bet types on horse racing?
So you love your nags and want to have a bet, but you think quinella is a pretty girl's name? Don't worry, having a wager on the horses can, at times, be a minefield for unseasoned punters. But fear not, we have the answers in our handy little beginners guide to exactly what the different types of betting on the races actually means.
Okay, now you have got the sign up out the way and worked out who you are going to place your bet with, you need to know what in the hell the different markets actually mean. Here we have broken them down for you to make your life a little easier.
Wins and Places are the simplest bets and are a great places for novices to begin. In a Win, you choose the horse you believe will win, and in a Place you choose the horse you think will place second or third. An Each Way bet combines these two, so that you can bet on the first three spots in the race.
Win

As the word says, your horse must win for you to win. This is sometimes called 'straight out' or 'on the nose' and basically means the horse you have placed your money on must be first past the post for you to collect your winnings.

Place

In place bets, the dollar odds are reduced, because your chances of winning are increased. Instead of being first past the post, your horse can finish first, second or third, and you will still collect the winnings. It gives you three chances to win instead of one.

Each way

This bet involves placing both a win bet and a place bet on your horse, giving you essentially two chances to win. If your horse is past the post first, you collect the dividend for the win bet and for the place bet. If they come second or third, the win bet money is surrendered, but you still claim resultant cash for your place bet.

Quinella

Which horses will finish first and second. Things start to get a little harder here. No, quinella is not a pretty girl's name, it is a bet type that, for you to win, involves you picking the horse that wins and the horse that plays bridesmaid. Provided they come home first and second in any order, you win. You must have a minimum of two selections, but can have as many as there is in the field.

Exacta

Exacta's are similar to a quinella in that your two horses must make it first past the post, but this one is a lot harder. They must make it past in the order that you select them for your exacta to get home. The odds tend to be better, because picking the exacta is harder than picking the quinella.

Duet

Pick any two horses to finish in the top three. Sounds simple. And it is easier than your quinella or exacta, but the odds are reduced. It can save you some serious heartbreak. Ask any punter how many times his quinella picks have come first and third or second and third and you're guaranteed to get a story or two. This bet type turns those stories into a positive.

Trifecta

With trifectas, you must pick the winner and the two place getters – ie, the top three in the race. This is where it gets mighty tough. As with the other exotics we have mentioned, you can have as many selections as you want, but they multiply the cost of your bet. You can either box your selections and they can come in any order, or try and pick them to finish in order, first, second, then third.

First four

This trifecta on steroids adds a fourth placing to the bet. These bets are very, very difficult to nail, but can produce remarkably productive odds. Pick a minimum of four selections and hope they get across the line, first second and third. A minimum bet will cost you $4 for four selections in order, but people tend to go for the $12 for a half share and box their selections.

Daily double

Pick the winners of two races in a row, which are predesignated by the track on the race day. So you need the winner of the consecutive races. Sounds easy? It isn't.

Running double

Similar to a daily double, but you pick the winners of any two consecutive races at a particular race meet. So it can be race one and two, race two and three, race three and four and so on. Rather than being limited to the two designated races like the daily double, you get to dictate the terms on this bet.

Quaddie

The punters' motherlode, every one loves a quaddie. The four quaddie races are picked out and you have to pick the winner of each one. It's nearly impossible to do with just the four selections, so many punters will take multiple horses in each leg of their quaddie in the hopes of getting each one of them home. You might have horses 3, 4, 5, in race five, 2, 6 in race six, 2, 8, 9, 10 in race seven and 1, 2, 4, 8, 9 in race eight for your quaddie, as an example.

Pick 6, Pick 8

These bet types are just like a quaddie, but instead you have the almost impossible task of picking six winners or eight winners in a row. Good luck.

Multis

You can multi up your selections, not only from the same race meet, but from different racing events and even other racing or sporting events. For example, you could have a horse in race six at Rose Hill, a dog in race nine at Maitland and then Hawthorn to beat Collingwood in the AFL. All those odds multiply into each other. The possibilities are endless.

Jockey challenges

Which jockey will score the most points at a particular race meet? Each jockey gets awarded points for wins and placings in each race on the race day. Who ever manages to score best, gets the chocolates. And obviously, if you backed them in, you get money, which you can buy chocolate with.

Futures

Bet on the best horse races, all year round. Bookies will offer fixed odds markets months out from big races like the Melbourne Cup, Caulfield Cup and Cox Plate. You obviously have to know your horses to make sure you don't do your dough before it even starts. You don't want to load up on a nag months out for a race, only for it not to qualify by the time it is ready to jump.

Scoop 6

A Scoop 6 is a more exotic variation of the above two bets. You need to name the winner in all the races of the day, and are rewarded very handsomely if you do. However, the risk is also high – just one mistake and you lose everything.

The Swinger

The most exotic Tote bet is definitely the Swinger. The punter must choose two horses that they believe will place in the top three spots. If they both do, the punter will win and earn a payout. These payouts are based on the exact placement of the winning horses. The best returns are usually one-two finishes, and one horse must usually place in the top spot for the payouts to be triggered.

Practice makes perfect

As you get to know your own totes betting style, you will soon discover the best online Tote bets for you. Check out our reviews to find the best online Australian totes betting sites to make your wagers.